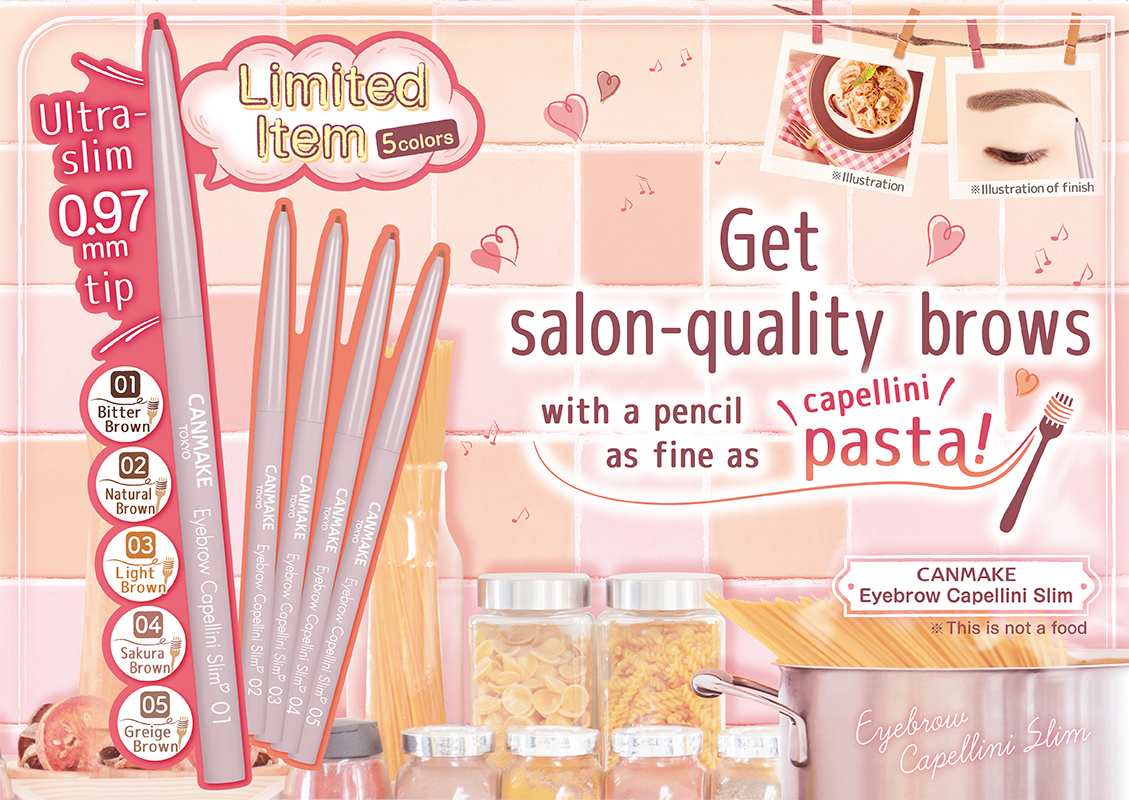 New! A brow pencil with an ultra-slim 0.97 mm tip ♡
Sophisticated brows with a salon-quality finish are within your grasp!
Its name? Eyebrow Capellini Slim!
What is Capellini?????

A type of very fine pasta with a diameter of less than a millimeter.
The name is said to be derived from the Italian word "capelli," meaning "hair."
Available in 5 shades! Find the shade that's perfect for you ♡
CANMAKE Eyebrow Capellini Slim ¥682(tax included)
????Stands up to water, sweat, sebum, and rubbing????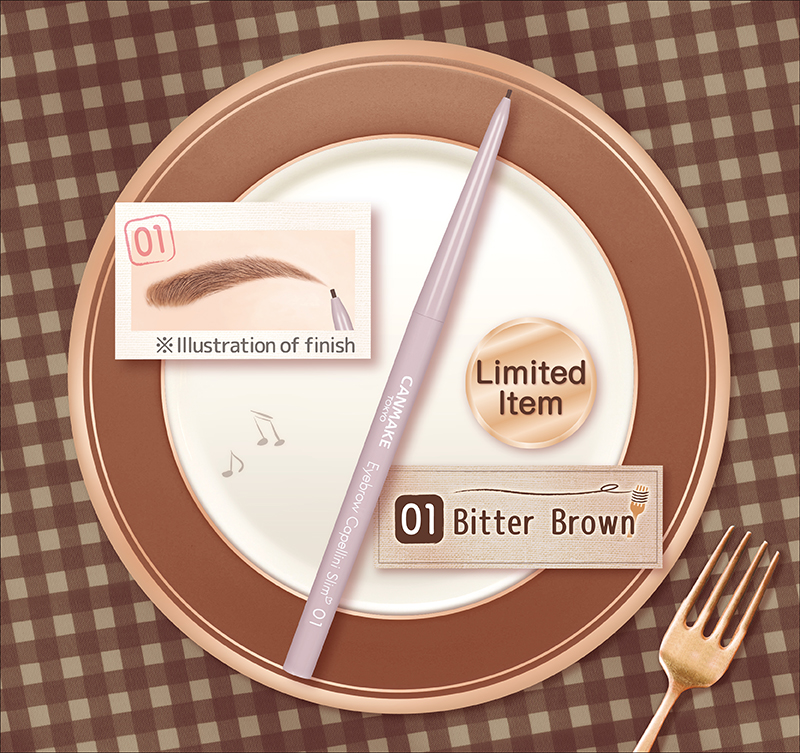 Limited Item
No.01 Bitter Brown

A dark brown that blends in well with your natural brows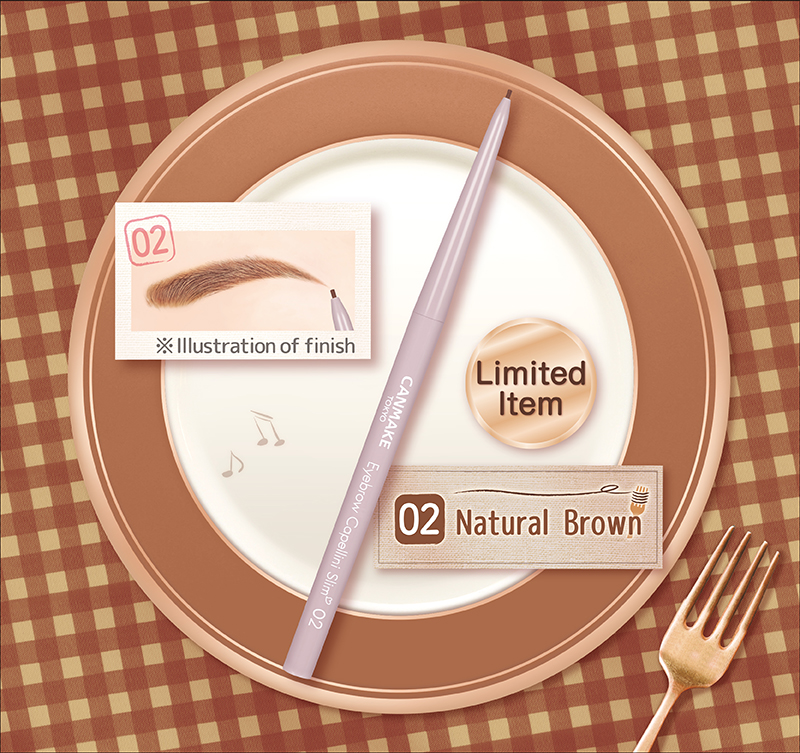 Limited Item
No.02 Natural Brown

A versatile standard brown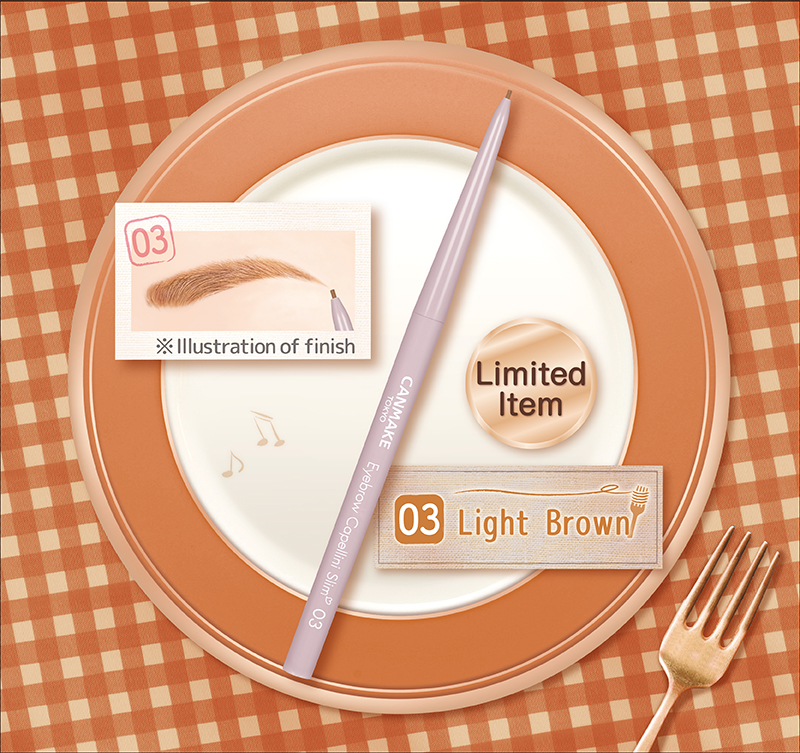 Limited Item
No.03 Light Brown

A bright yellowish brown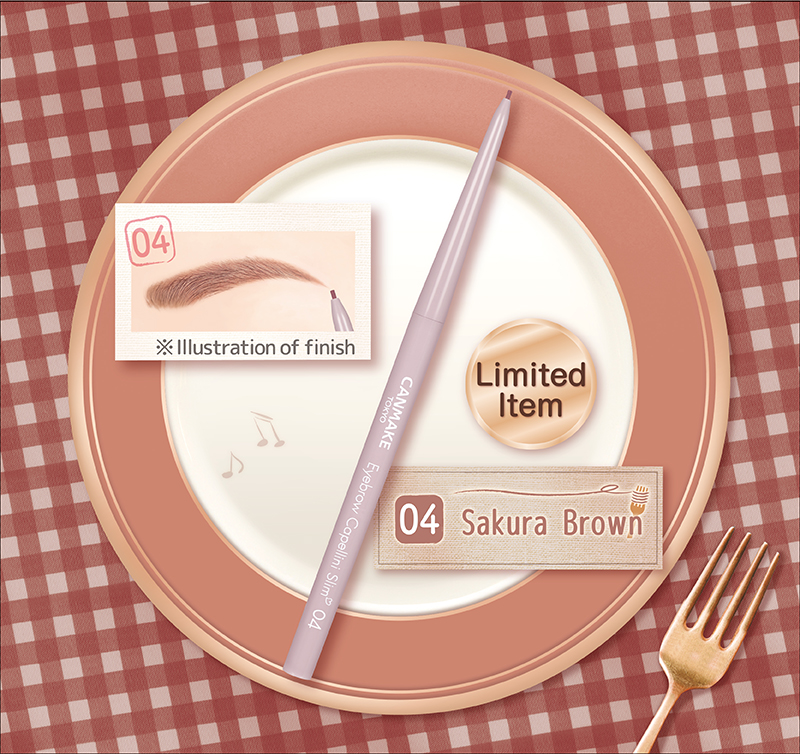 Limited Item
No.04 Sakura Brown

A pinkish brown for a soft look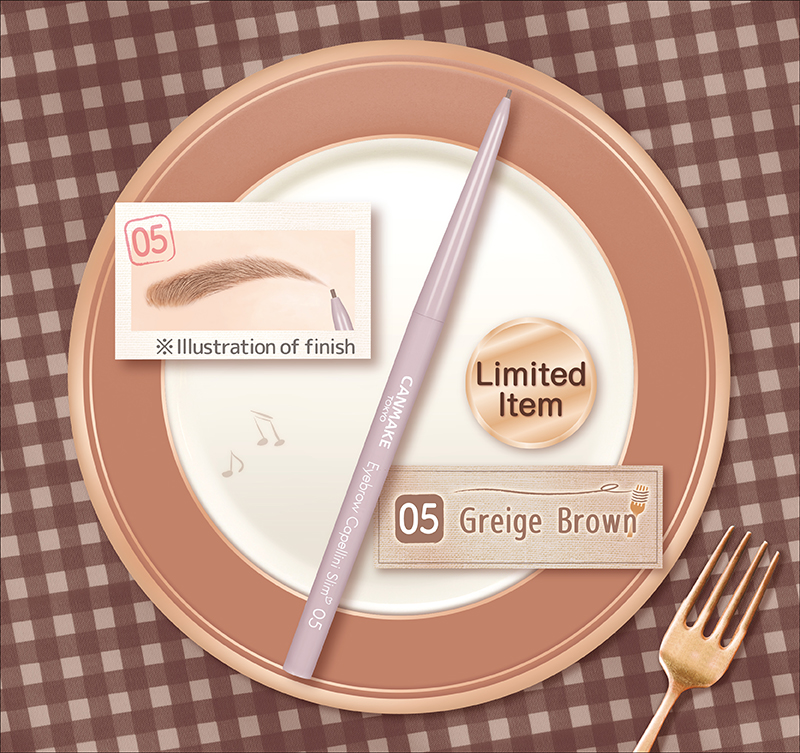 Limited ItemNo.05 Greige Brown

Greige for a gently stylish look
⚠ Twist up to expose about 1 mm of the tip and avoid applying pressure when drawing your brows.
After use, ensure you twist the tip back in before putting the pencil away.

⚠ Take care not to twist the tip out too far or subject the pencil to impact by dropping it, etc., as this could cause the tip to break.

⚠ Due to the nature of this product, the tip may turn white, but this does not indicate a problem with the quality.