Ducato
Color control base coat
Apply it to the base to improve the color and retention of nail color!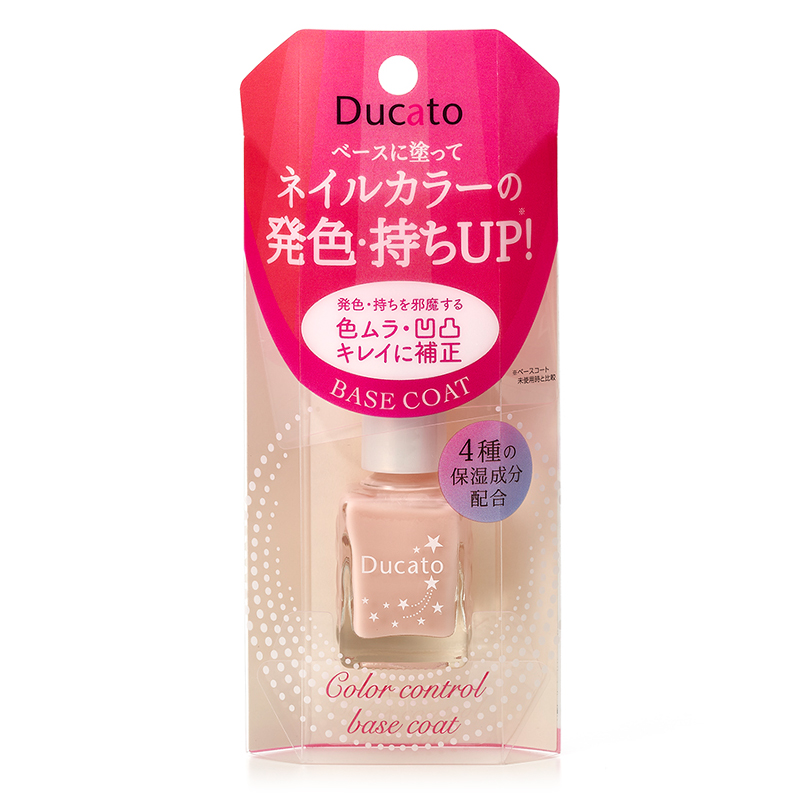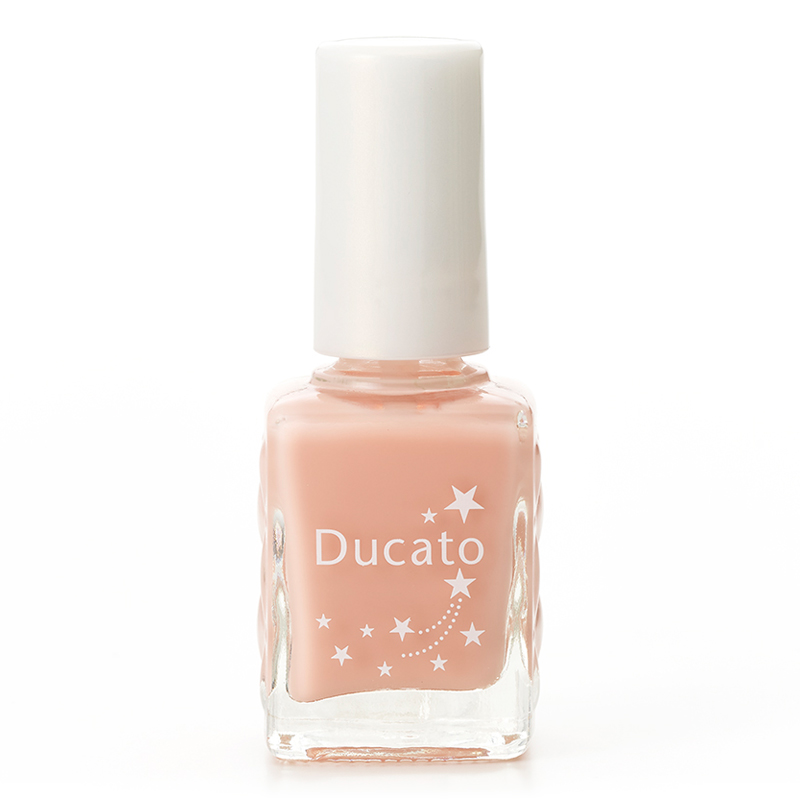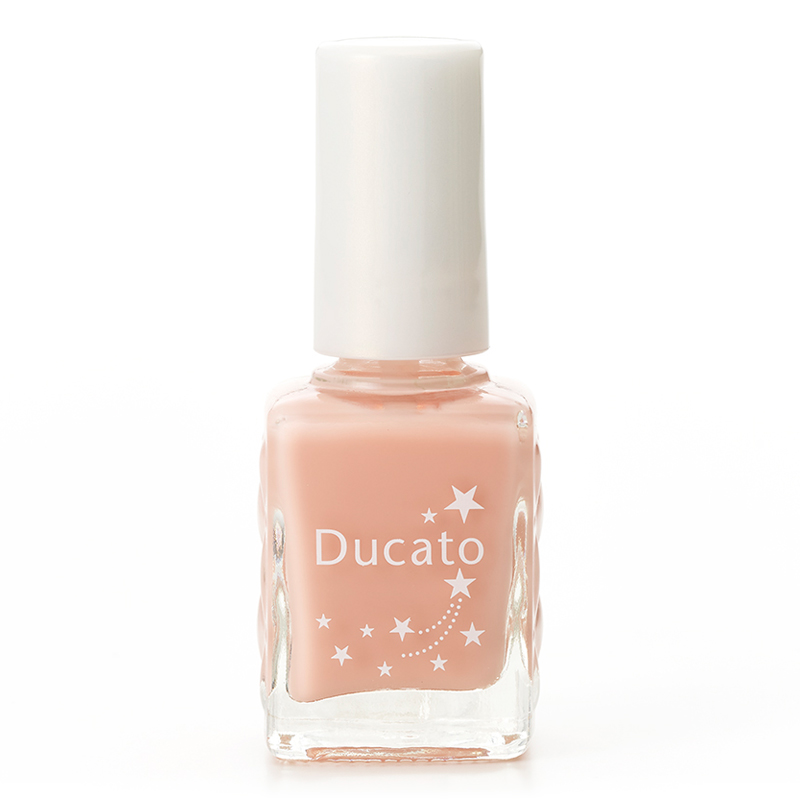 It is a base coat that corrects uneven color and unevenness of nails just by applying it to the base,
and improves the color development and longevity of nail color. (Comparison with when this product is not used)
The pastel colors recommended in early spring also develop quickly
It is recommended not only for those who are worried about uneven color and unevenness of their nails,
but also when the nail color does not develop well. Please try it
[Ducato Color Control Base Coat ¥ 880 (tax included)]
Description of item
Corrects uneven color and yellowing of nails and improves nail color development.

Smoothly smoothes unevenness and vertical wrinkles on the surface of the nail, enhances the adhesion of nail color, and makes it last longer.

Prevents nail color pigmentation.

Contains 4 types of moisturizing ingredients
A base coat that cleanly corrects uneven color and unevenness of the nails, and improves the color development and color retention of nail colors.
How to use
● Shake the bottle well before use. ● Clean the surface of your nails, wipe off any water or oil, and then apply evenly to your nails to dry. ● Allow the surface to dry completely before applying nail color. ● Please use the remover when removing.
Precautions for use
● Do not use if you have an abnormality on your nails. ● Should you observe any abnormalities during use, we recommend that you discontinue use and consult with our inquiries or a dermatologist. ● Do not store in places where children can reach, in direct sunlight, or in extremely high or low temperatures. ● Be careful of fire as it is flammable. ● Please close the cap properly after use. ● When adding a dilute solution to this product, leave a sufficient space above the bottle.