3D Eye Base
深邃眼影打底棒
閃耀光澤感 深邃眼影打底棒
●防水潤澤型棒狀眼影打底,亦能當作打亮使用。
●方便塗抹於眼窩的斜面設計。
●粉狀眼影加倍顯色持久,眼褶處不易積線。
●添加雲母、二氧化鈦、增添明亮光澤、修飾眼皮肌膚瑕疵。
3D eye base

Eye shadow base that creates a three-dimensional effect

A quick coat! It
can also be used as a moisturizing stick-type eyeshadow base face highlight.
Coloring of powder shadow & mochi UP
Keeps glossy skin for a long time
Moisturizing & non-greasy prescription
waterproof

Makeup Recipe

Apply the stick directly to a clean eyelid or take it on your fingertips and spread it thinly.

As an eyeshadow base
Before powder eyeshadow (A)
As a highlight
Under the eyebrows (B) / C zone (C)

If you put it out too much, it may break.4-5mmPlease use it by pulling it out. When removing make-up, carefully remove it with cleansing oil.

| | |
| --- | --- |
| White that gives a sense of transparency with blue glitter and silver glitter. Glitter large grain shine. Change the nuances of matte and eye shadows with less glitter for a glittering and transparent finish. | Beige that brightens the dullness of the eyelids with red gold polarized pearls and red glitter. Elegant shine like wet. It is recommended to layer it with brown / pink powder eyeshadow. |
3D eye base Waterproof eye shadow base. Since it is resistant to sweat and sebum, it does not easily get twisted and improves color development, so it makes a difference in the finish immediately after makeup! I am happy that it is easy to use with a non-greasy prescription
Available in two colors:
white No. 01, which creates a sense of transparency, and
beige No. 02, which brightens dullness.
絲絨霧感持色眼影蜜01-巧克棕
防水、防汗、持久不暈染
輕鬆打造霧面質感眼妝
●
高度顯色飽和
●
即使流汗也不脫妝,抗暈染
●
霧面質地好推勻,完美服貼
●
疊擦描繪漸層感,打造立體深邃眼妝
Creamy Matte Eyes WP
Creamy Matt Eyes WP

1 color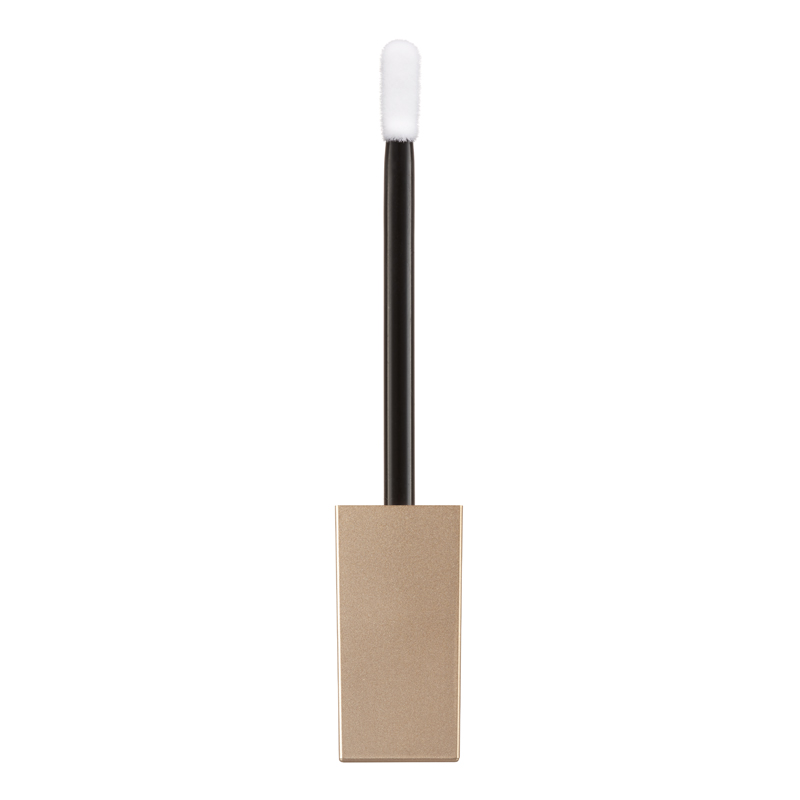 Makeup Recipe
Adjust the amount applied on the back of your hand.

Apply directly to the eyelids with a tip and quickly apply with your fingers.

Easy gradation is completed by overlaying on the edge of the eyes ♥

● After use, please remove it thoroughly with a cleansing agent (oil / cream).
01 Chocolat Brown
Natural brown that is easy for anyone to use.
Creates natural shadows and improves eyesight even though it is natural. Since it is highly colored, it will develop lighter if you stretch it a little, and darker if you apply it again.

Creamy Matt Eyes WP Liquid eyeshadow that gives a smooth finish. It's resistant to water, sweat, and sebum, so it's perfect for the coming season
Gradation is completed with this one It adheres firmly and does not easily accumulate in double grooves.
Lasting Lip Coat
Lasting lip coat

A
clear luster that won't come off even if you eat or drink ❤ Lip coat

Water resistant waterproof
Smooth finish that is not sticky
Spatula tip that keeps your hands clean
Sweet Delicious Essence
Contains orange oil, grapefruit fruit extract, raspberry extract, and peach leaf extract (moisturizing ingredient)

Just apply it over your lipstick or gloss!
Not only when eating and drinking, but also when you can't fix your makeup
A lip coat that does not easily fade for a long time.
Sweets Recommended to use with sweets lip products ♥

Makeup Recipe

Shake well and then apply firmly to the inside of your lips so that it is thinly layered on your lip color .

Shape it into the shape of an "I" and apply it so that it fits into the vertical wrinkles.

Shape it into the shape of a "U" and apply it firmly to the inside of your lips.

When removing make-up, carefully remove it with cleansing (oil, cream, etc.).

01 clear

Lasting Lip Coat Whether you eat, drink, or wear a mask! A lip coat that does not easily fad
It is a lip makeup that easily collapses when wearing a mask, but if you use the lasting lip coat over your lip, the color transfer to the mask will be reduced