防暈控油×打亮校色,2in1一盤雙效!
●白色粉體:霧面平滑乾爽質地,特殊控油粉體能吸附皮脂,防止眼妝暈染。
●綠色粉體:添加細緻光澤粉體,能校正膚色修飾提亮,改善暗沉,使眼妝增添透明感。
●添加玻尿酸、水解膠原蛋白、潤膚保濕成分Ceramide(NG)和Ceramide(AP) 、奇異果萃取、蘋果果實萃取、角鯊烷、荷荷芭油。
●附豐厚毛量的刷具。
●一般洗顏產品可輕鬆卸除(僅限單獨使用本品時)
Prevents sebum from collapsing and skin color correction powder on the lower eyelids that prevent makeup from collapsing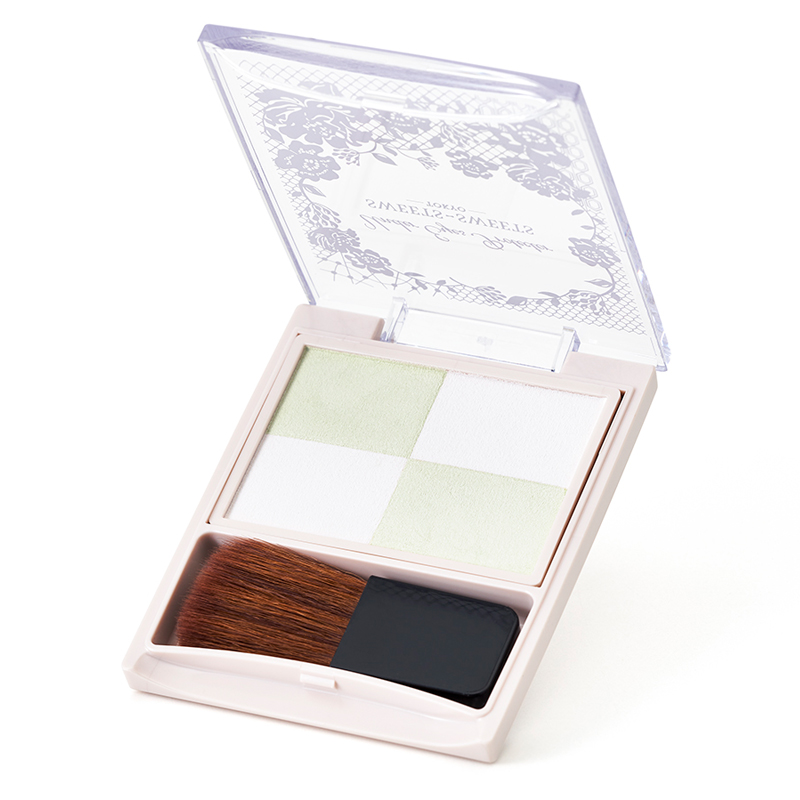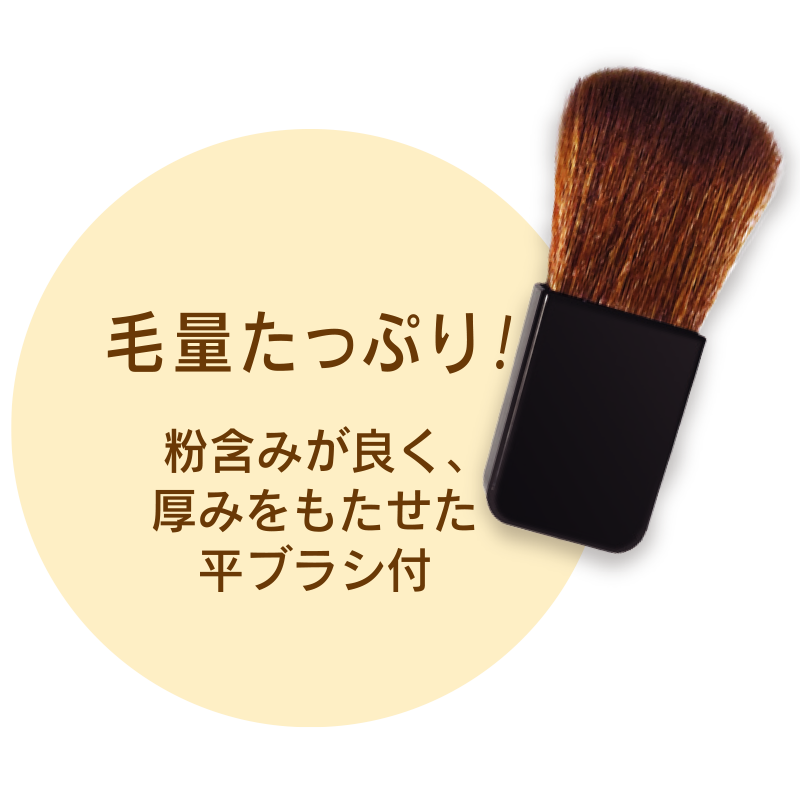 When used as a base for tear bag makeup, the color of the lower eyelids will be evenly adjusted, so the tear bag will look good and will be beautifully finished.
When you wear a mask, your breath reaches your eyes as steam, and moisture accumulates around your eyes when you are wearing eye makeup. Makes such sticky eyes smooth.
Smooth powder (white collar)

[Difficult to collapse & oil control effect] The
matte and smooth texture does not interfere with the eye makeup layered from above.

Sebum-adsorbing powder * 1 adsorbs sebum, which causes collapse, and prevents makeup from collapsing on the lower eyelids.
Spherical smooth powder * 2 for smooth eyes!
Moist powder (green color)

[Redness correction / dullness cover & color control effect]
Contains sodium hyaluronate, water-soluble collagen, ceramide NP, ceramide NG, ceramide AP, kiwi extract, apple fruit extract, squalane, and jojoba seed oil (moisturizing ingredient).

Control your skin color with green color! The gold pearl formulation covers dullness, and the silver pearl formulation improves transparency!
Plenty of hair! With a flat brush that has good powder content and is thick
No cleansing fee required Makeup off with just face wash or soap ♥ *

Makeup Recipe

Make-collapse is difficult to lower eyelid to


Before eye makeup, apply white-collar to the lower eyelid creases by sliding with the tips of the brush.

Plus transparency


To finish the makeup, apply the green color to the entire lower eyelid by sliding the brush.

As a base for tear bag makeup


Blend the two colors with a brush and apply to the lower eyelid creases by sliding with the tips of the hair. After that, please make a tear bag.