如同絲綢般充滿光澤‧透明感,並且擁有舒芙蕾般柔軟且高服貼特性!
高密著度!潤澤質感!輕透光澤感眼影
添加具高光澤感的亮澤油,如絲綢般質感融合肌膚。
高顯色且發色乾淨,展現充滿透明感的光澤妝感。
重複塗刷也不顯妝感過厚,能打造漂亮漸層感。
添加細緻珠光,展現高雅質感印象。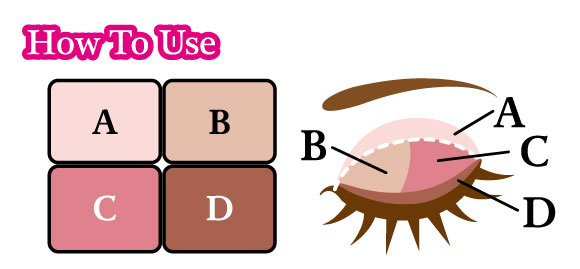 Color option

[01]Noble Beige
A versatile beige that blends in well with your skin.

[02]Rose Sepia
A rose brown that makes you look cute, yet sexy

[03]Leopard Bronze
A reddish-brown for stylish eyes.

[04]Sunset Date
A deep orange-red that enhances your feminity.

[05]Lilac Mauve
A sophisticated, yet pure-looking pinkish-purple

[06]Topaz Pink
This dusky pink creates an air of ladylike seductiveness.

[07]Nectarine Orange NewColors
Coral orange makes your eyes look brighter.