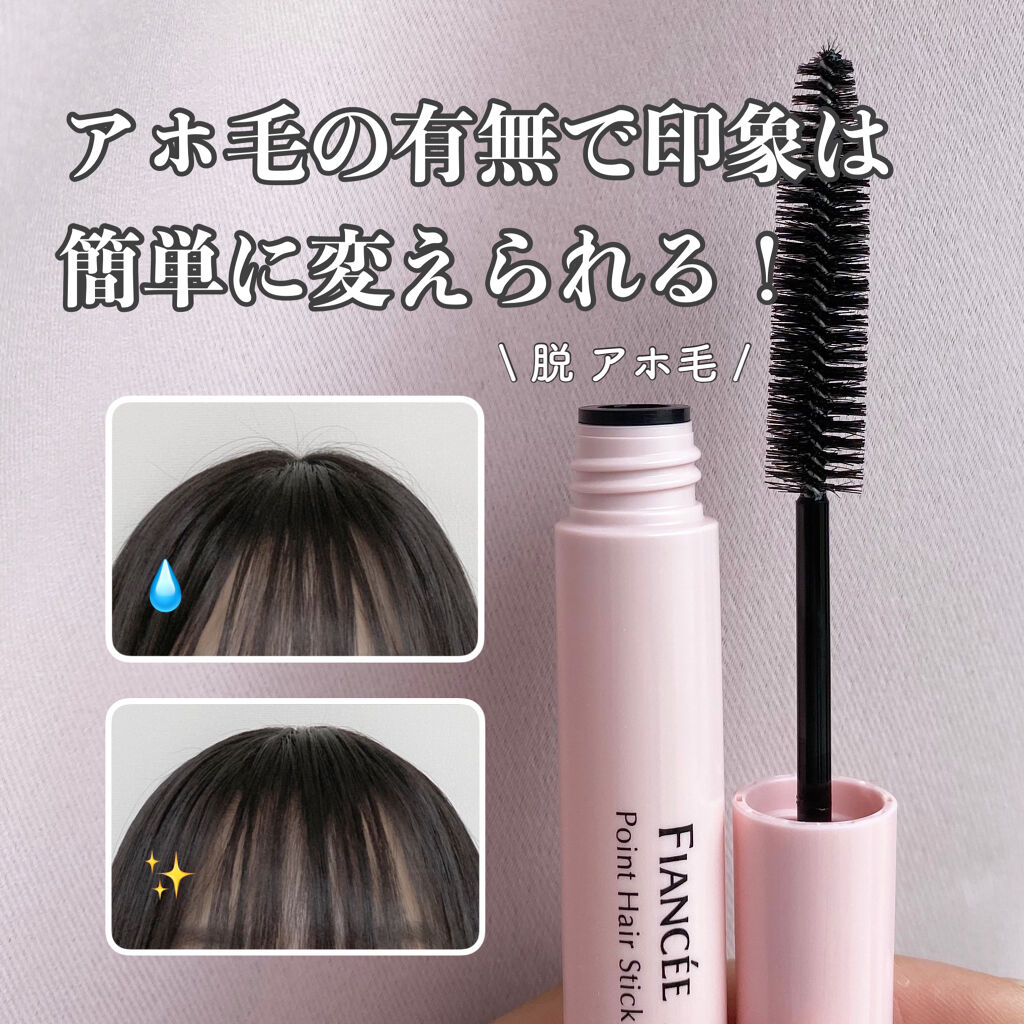 Put together bangs, ahoge, and loose hair with a single coat! Hair stick for styling with a natural finish. A scent of pure shampoo that scents casually.
● A mascara type that keeps your hands clean.
● Uses a large brush that can be applied over a wide area.
● Compact and ideal for carrying around!
● Keeps the finish as if nothing is applied without stickiness or hardening.
● It is difficult to form a bundle even if it is overcoated.
● It does not easily turn white.
● Contains cuticle care ingredients and hair repair ingredients
How to use
Pull out the cap slowly and straightly, and apply it directly to the areas of concern such as bangs, short protruding hair, and loose hair.
Precautions for use
● Do not use on areas with an abnormality such as a wound, swelling or rash. ● Carefully check that you have no abnormalities on your skin or scalp before using. Should you observe any abnormalities such as redness, swelling, itchiness, irritation, color loss (white spots etc.) and skin darkening, discontinue use and consult with our inquiries or a dermatologist. Continued use may worsen symptoms. ● Be careful not to get this in your eyes. ● After use, wipe the mouth of the container clean and tighten the cap. ● Please note that the contents may leak if the container falls down with the cap open. ● Do not use on areas other than hair such as eyelashes and eyebrows. ● Please note that the brush may bend if it is stirred strongly or if it is taken in and out of the container at an angle. ● Do not store in direct sunlight, extremely hot or cold places, or in a place where children can reach.