3D eyebrows with comb
Do not block your view! 3D shape eyebrow scissors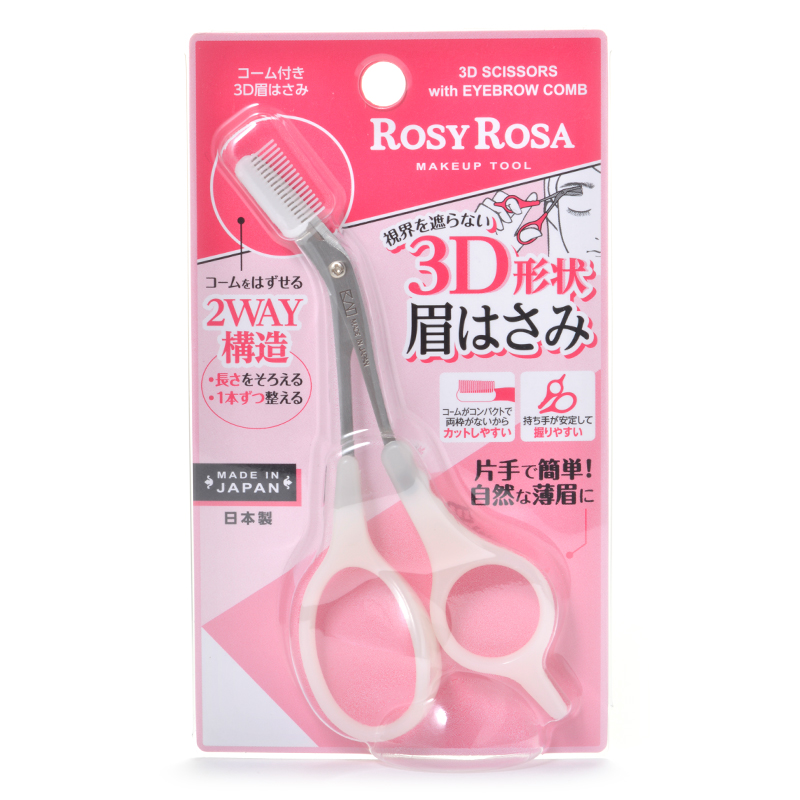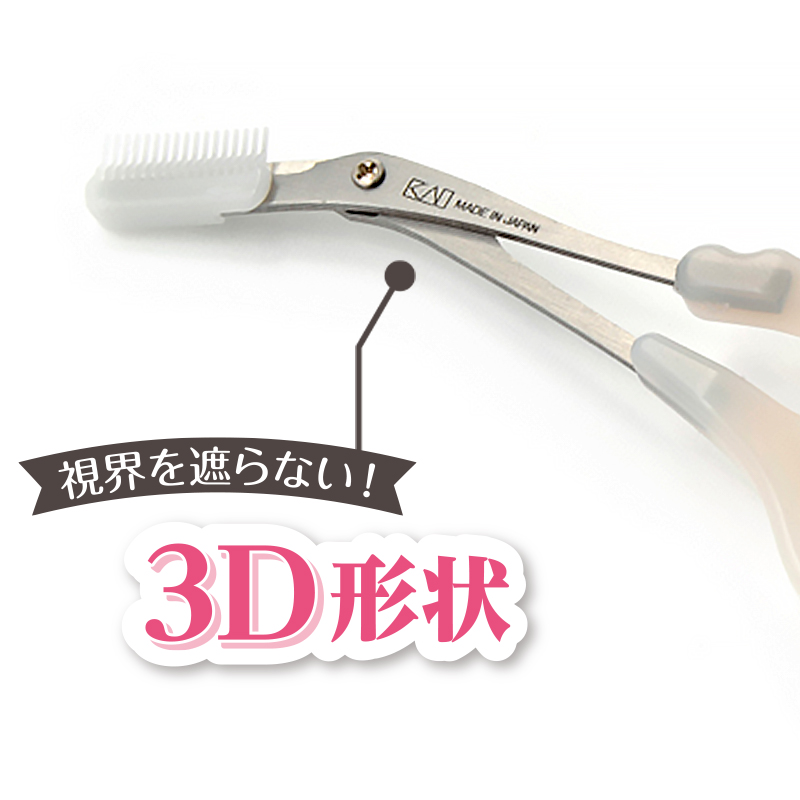 2WAY type eyebrow scissors that can be cut one by one by attaching a comb to make the length uniform and removing the comb.
Please use it with clean skin after washing your face and after taking a bath. Be careful of the surrounding environment, make sure that there are no people around you, and be sure to look in the mirror before using.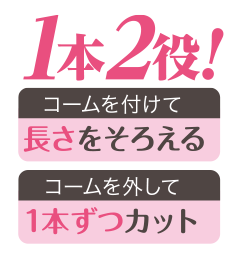 [Match the length of the eyebrows]
Hold the scissors with your right hand and gently insert the comb from under the eyebrows with the scissors open to cut the uneven eyebrows that stick out of the comb.
* Cut it little by little so as not to cut it too much.
* Hold the scissors so that the comb is in front of you. It is easier to cut if you cut while changing the angle slightly according to the eyebrows.
[Adjust the shape of the eyebrows]
Please remove the comb before use. With the scissors closed, hold the round convex part at the tip of the comb firmly with your left hand. Remove the comb by gently pressing it with your right thumb from the other side of the comb. The comb may be hard to put on and take off, so please do it in a stable place. When inserting the comb, align it with the groove on the body of the scissors and insert it gently.
* Make sure that the comb is set correctly before using.
* If you forcibly insert it in the wrong state, the comb part may be damaged.
* Combs are not sold separately.
[Care method]
After use, wipe off moisture and dirt with a soft cloth or tissue, and store in a clean and well-ventilated place.
* Do not wash with water as it may cause rust.
Precautions for use
● Do not use for anything other than cleaning your eyebrows. ● Because it is a knife, please handle it with care. ● When using, be careful not to pinch your skin with scissors or damage your eyes. ● Please note that the main body and cutting edge may be deformed or damaged if a strong impact is applied. ● Do not store in direct sunlight, strong light, or in hot and humid places. ● Keep out of reach of children.