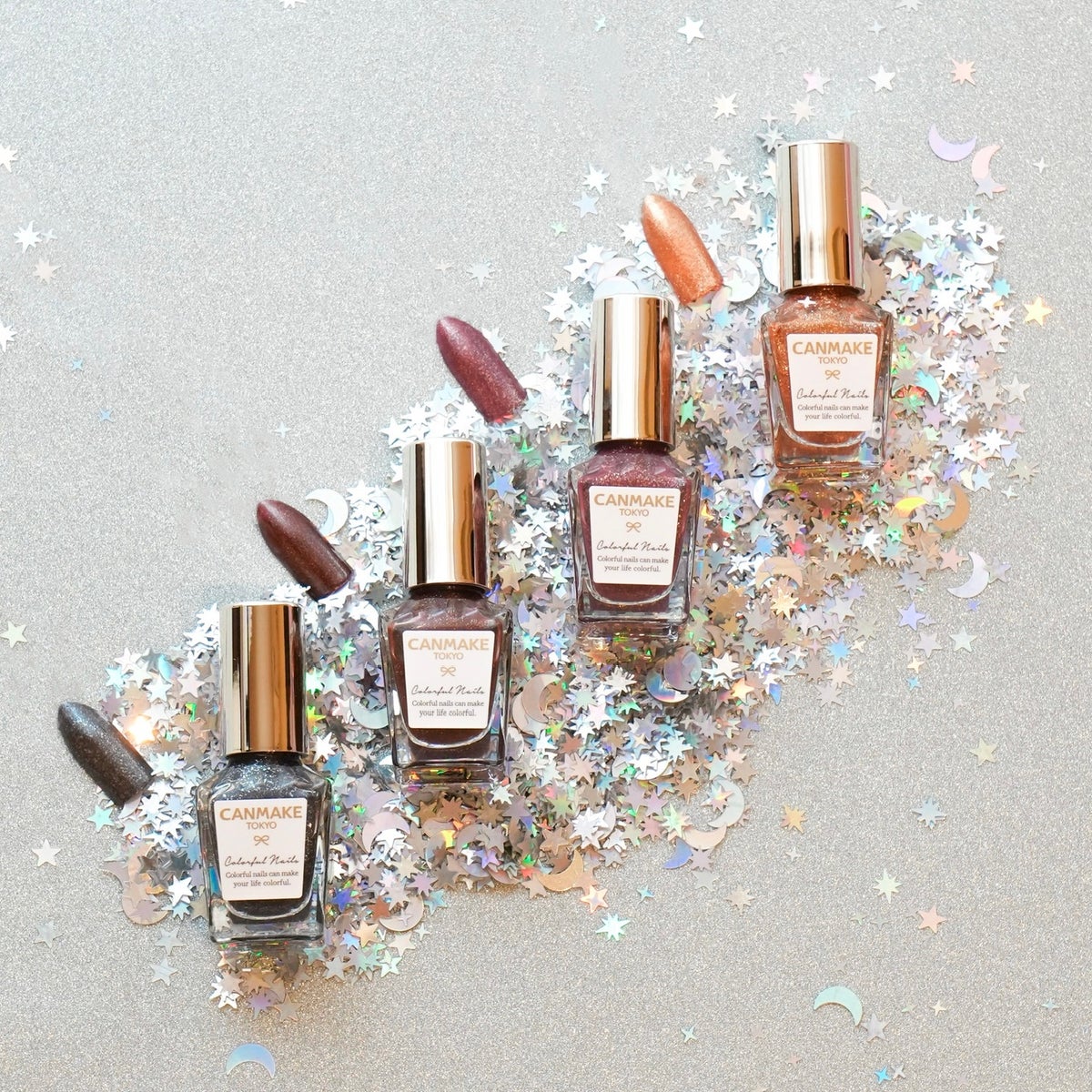 You'll want to collect all of them!
Uses a long-lasting base formulation that has superb shine and is easy to apply.
Long-lasting, quick-drying, with fantastic shine! Creates a finish that looks beautiful whenever you gaze at it. Also resistant to wearing off, so the glossy, wet look lasts and lasts for a long time.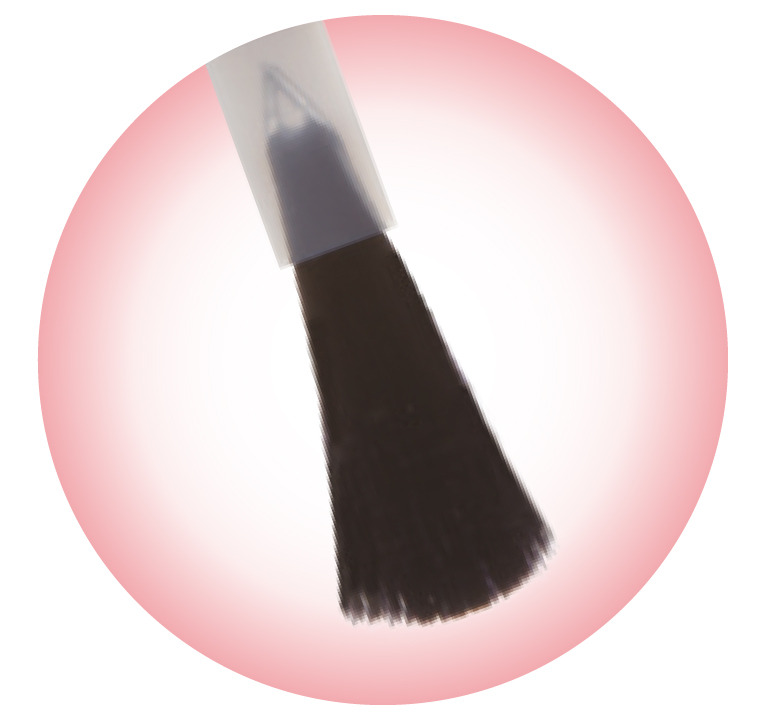 We've swapped the flat brush for a rounded one.
Even if you paint it once, it will color well. If you want to tighten the lame, it might be good to paint it twice.
[N91]#promqueen LIMITED COLOR
A sheer black containing silver and gold glitter.
[N92]#girlsnightout LIMITED COLOR
Mahogany with shimmering gold pearl
[N93]#shoppingspree LIMITED COLOR
Purple packed with gold glitter.
[N94]#bff LIMITED COLOR
Orange glitter.