Description of item
日本 MAPEPE 擦髮巾」可說是日常必備的便利小物,只要準備一條吸水力夠強的擦髮巾便能大幅縮減吹頭髮的時間,對於長頭髮或髮量較多的人堪稱不可或缺
人造纖維快吸又快乾,質地輕盈觸感蓬鬆
①吸水力
②順手度
③肌膚觸感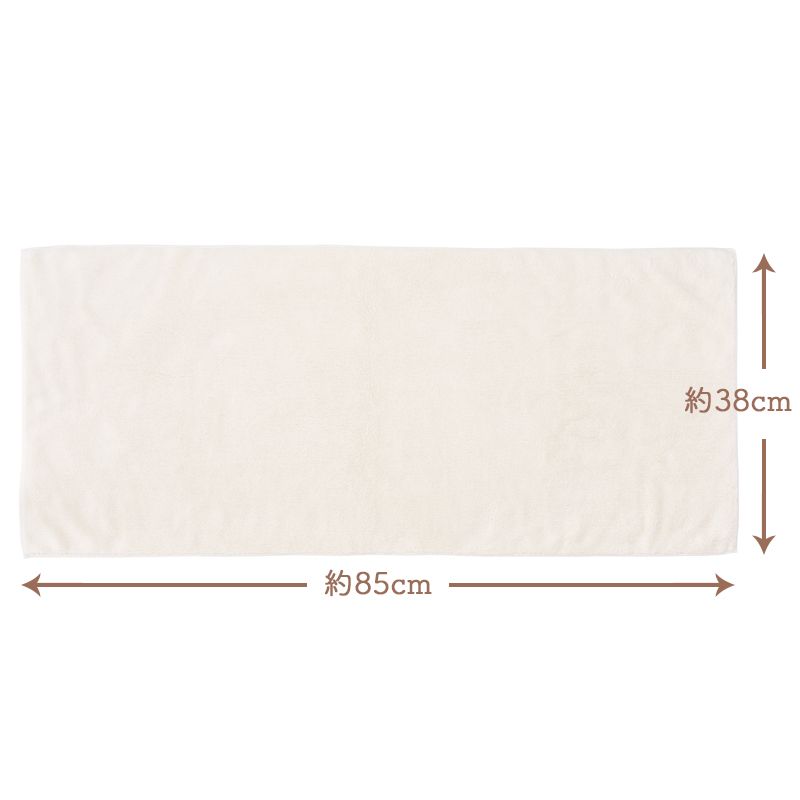 Instant water absorption! Mochi Mochi Towel
Instant water absorption By gently wrapping the hair in a thick cloth, it quickly absorbs moisture from the hair. Moisture in the hair can be firmly removed without rubbing, so the hair is not easily damaged!
I want to touch it forever A chewy texture. By making the towel cloth thicker, a unique chewy feeling is realized. Because it's something I use every day, I'm particular about the feel I want to touch.
Adopted cut pile Uses cut pile to reduce unpleasant kissing feeling. Since the cut pile is used instead of the normal pile, the unpleasant squeaky feeling that gets caught in the hair is reduced, making it stress-free to use.
firmly wrap long hair
a large towel with lengh of about 85cm can wrap long hair firmly